The Kelpies 01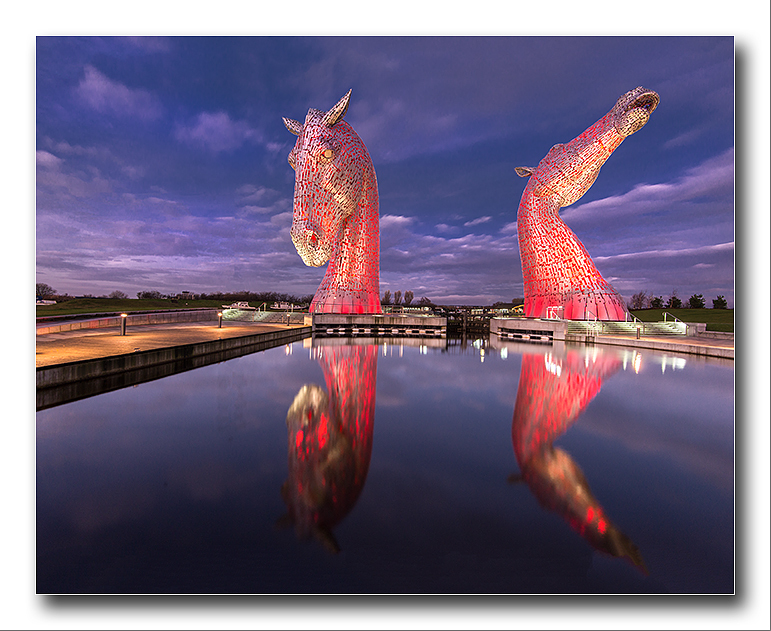 I've been putting this off for a long time, I think ts the fact I've seen so many photos of them it kind of put me off going I like to try & produce a fine art image different from the normal which is incredibly difficult on a subject like this but it's given me a few ideas so a return visit might be on the cards in different lighting conditions.
I have to say I'm not a big fan of sculptor Andy Scotts work but you cant ignore they are an impressive feet of engineering to see up close, I was also impressed to read that the sculptor used the mythical water horses as a starting point but also wanted to celebrate the horse's role in industry and agriculture as well as the obvious association with the canals as tow horses.
Well my first ever visit to the Kelpies at the Helix park on the Forth and Clyde Canal, falkirk, Scotland.