Morning light on the Forth Rail Bridge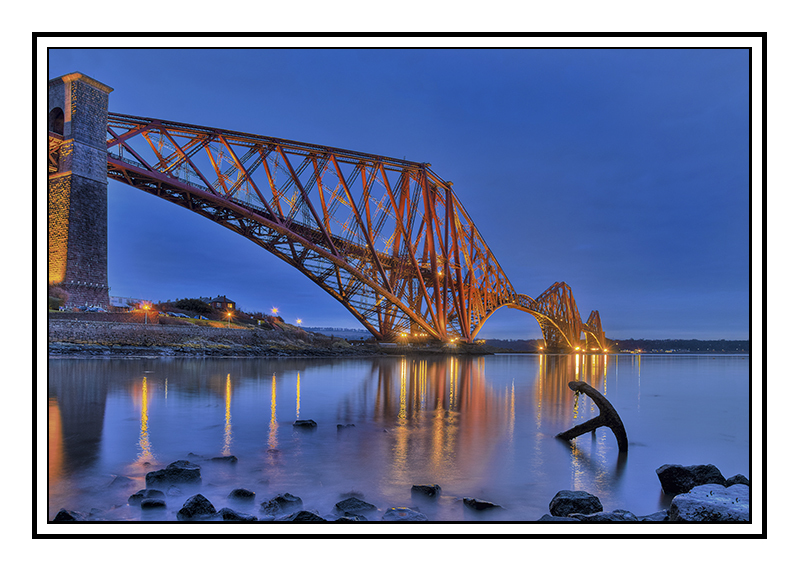 I had been to this spot before & liked this view of the Forth Rail Bridge & the way the waves from the river forth broke around the old anchor that sits in the bay behind the Albert Hotel, North Queensferry, which sadly is no longer there.
So I set out to try & catch this happening during one of my favourite times of the day (the hour before sunrise) when you get that natural blue light in the skies as I thought it would complement the colour of the bridge & make it stand out.
I used a 4 second exposure to create a soft effect on the water as the waves moved around the anchor & rocks.
This image was captured on 17th January 2013 just after 8.30am.
Also in: Fife