Loch an Eilein dawn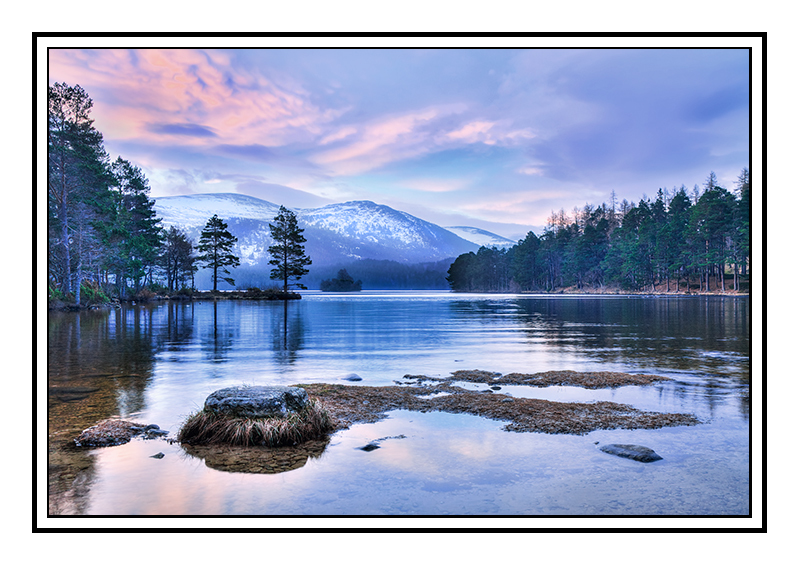 I had driven past the Cairngorms National Park on numerous occasions but had never spent any time there, so I got the tour around the scenic spots by my mate John, there is just so much to see! I think we'll have to head back some time in the near future.
Loch an Eilein comes from the Scottish Gaelic and means 'Loch of the island'.
In the middle of the Loch, on what may be a natural island, are the ruins of a small 15th century castle. The castle is said to have once been the property of Alexander Stewart the Wolf of Badenoch.
After an early rise & a 2 1/2 hour drive I arrived for my first visit to Loch an Eilein just in time to catch the first light coming over the cairngorms, it was such a beautiful sight I almost forgot I was there to take photographs.