Broomhall Castle at night monochrome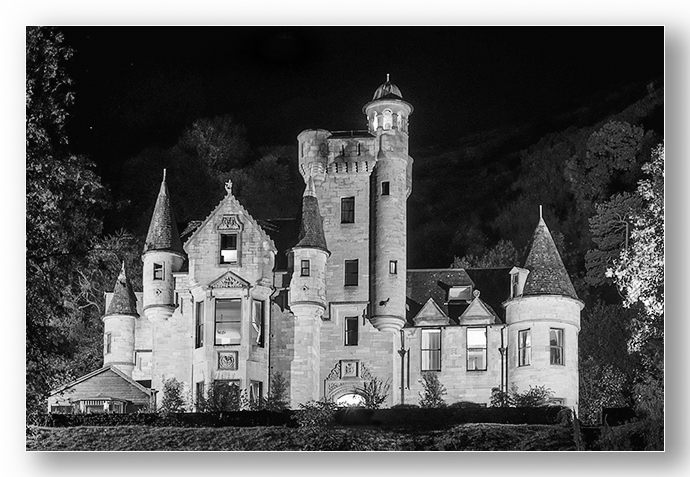 originally built in 1874 for a local land owner, it has been an Italian Riding School, boys prep school In 1941 the building caught fire, It was left in ruins until 1985 when it was rebuilt and turned into a nursing home. In 2003 it was purchased by the current owners, who turned it into a small hotel. It is currently in use as a 16 bedroom hotel, popular with weddings.
Comments
By Ellen:
Saw your framed images in The Forge, particularly impressed with Airthrey Castle - you were born there - I gave birth there! Like your work.